If you listen to some interviews depending of the outcome you most likely will hear a difference. Many times a negative floorball result or performance is explained with external factors (referee, unlucky, away game etc), or wage internal factors, we tried, but today we did not manage to live up fully to our capability. Success on the other hand is most likely described with own successful performance and skills or a team members successful performance and is most likely quite precis. Do you recognize it?
"The linesman scored the goal. No-one knows if that shot went over the line and you must be 100% sure" /José Mourinho
Giving Feedback
Giving feedback or in explaining your floorball teams performance, the following aspects should be consired.

Cause
Internal or external factors? Internal could be your own effort and skills. External can be referee, floor, surface weather, unlucky and so on.

Stability
Stable over time or just "one timer"
Control
Control over the situation, who was in charge.
Floorball Teams/players that are explaining their failures or success with external causes, as "one timers", that where out of control for the team/player, will most likely end up in a really bad negative trend.
On the other hand floorball teams/players explaining their success with internal cause (their own effort, skills etc.), stability over time (we/I can and will be able to do it again) and we did it because we acted according to the game plan or as we have practiced (control), will have better chances to perform well next time as well.

Here you as floorball coach have an important role, because how you explain the results (cause, stability and control), will also affect the degree of how much your floorball team members will explain the results in this way, and also how they act during the game. The same principle can be applied on feedback during a floorball match.
Feedback during the floorball match
 Your feedback during a floorball match can mostly be divided in three categories,
– Positive/negative reinforcement
– Technical instructions
– General encouragement
How are you acting in your coach role during a match?
-In the half-time Mourinho told me that "I want more intensity from your side, you are not the Milito I know, you are just walking around" – After that I scored two goals. /Diego Milito
How to celebrate a floorball goal?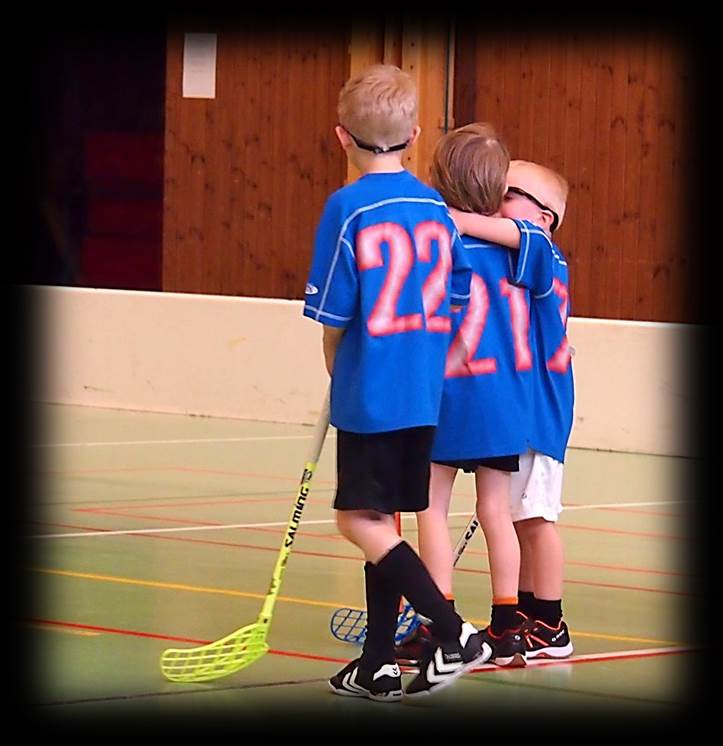 What about the feedback between the players during a match? If you look at celebrations after a goal, how is the goal scorer acting? Running away from the team, or to the team members?  Was the goal his or the teams, how is his/her reactions, ME or WE?
Feedback to the team or individuals?
There can also be difference if you are talking about team or individuals when you are explaining or giving feedback on the performance. Will you strengthen the floorball team or individuals in the team? In floorball teams with low team spirit or in a losing team, it tends to be more individual aspect in explaining the results and in teams with good team spirit and communication within the team, the team approach is more common, for both victories as losses, we win as a team, we lose as a team.
Mistake
Finally a sentence about the most common reason for feedback from the coach or the team members, mistakes. "Everyone makes mistakes, but to get upset and also show it, makes the mistake complete" (Look, it was me who did it…)