Youth Floorball Practices and drills for training 6,7,8,9 and 10 year old floorball players eBook
Youth Floorball drills, practices and training for 6-10 year old floorball players. To make the best use of the practicing surface during a floorball practice, the floorball drills are divided up to small parts on the rink, so you can have many active floorball players at the same time.
Floorball practice drills for 6-10 years old – content: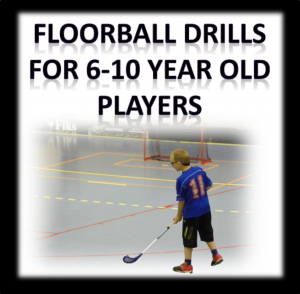 Running drills and practices with or without a ball
– Forward
– Backwards
– Turns
– Stops
– etc.
Mixed floorball drills
– With ball and without
– Passes and shots
– Forward and backward running with ball
Floorball Ball control and stickhandling drills
– Ball and stick handling drills in different situations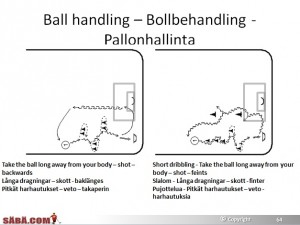 Passing drills
– Standing still
– In movement
– Ball and position change
Floorball game situation drills
– 2 on 0
– 2 on 1
– 2 on 2
– 3 on 3
– 4 on 4
– Game depth and wideness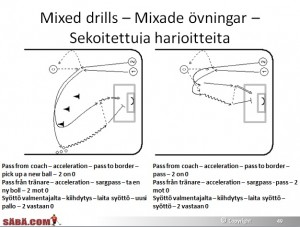 Floorball shooting drills
– Standing
– In movement
– In game situations
In total over 100 pages and almost 200 youth floorball drills. You will easily collect and set up a floorball practice each week, for many years forward. All the youth floorball drills have explanations in English.
Price 19,90€