The leadership ebook is called – Football Leadership – Mourinho & Waterboy, but the leadership eBook could also been named Floorball Leadership or Floorball Coaching.
So even if the book is named as it is, it's leadership content is fully applicable to floorball leadership and coaching, as well as all the examples in the book.
I can guarantee that you will find valuable leadership knowledge and examples if
you spend time reading it that will develop you self as a floorball coach, and
therefore also your floorball team.
The leadership book contains 275 pages and can be bought as an eBook (pdf) or as a "Real book".
Content
A Father's wish 4
About Author and Football Leadership – Mourinho & Waterboy 6
Leadership Cornerstones 9
Self-development in Leadership 69
The Leadership Model
– Introduction 96
– Energy / Motivation 113
– Direction / Goals & Targets 136
– Teamwork 163
– Results 228
– Feedback 232
José Mourinho football practices and philosophy – The Mourinho Code 252
Summary of models, methods, key sentences, key words and examples 259
The end 276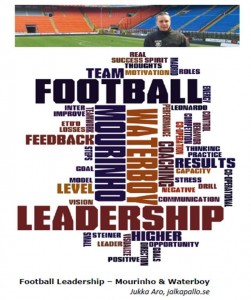 Price for the eBook 19,90€

You can also buy this Floorball leadership material as a "classic" book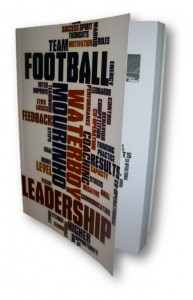 Price for the "real" book 36,90€ (includes shipping)