Floorball offensive plays and breakouts eBook
Floorball offensive plays and breakout practices and drills give you some great moves to practice on to master the offensive part in a floorball game.
The floorball drills and practices are split up in two parts. One part of these floorball drills are:
– How to start up your game from your defensive zone. You'll find many different ways of doing it.
– The other part in these floorball drills are about how establish a pressure in the offensive zone in an efficient way and creating space and time so you can stay there.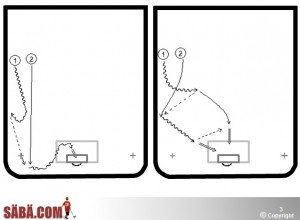 The floorball drills and practises are of course game likely and good for goal scoring practice in floorball, where one or several players are involved, so these floorball drills are useful for all of your players.
– Forwards
– Defensive players
– Goalies
The level on these floorball drills are from
– youth floorball players / teams
– To elite floorball players / teams.
– And of course boys / girls floorball or men's and women's floorbal teams and coaches.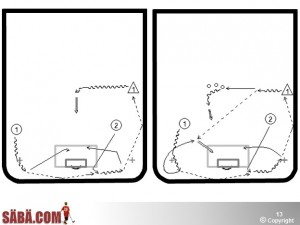 In total apr. 100 floorball drills to use on your practice.
Price 19,90€