The most impressive presentation during the coach training, was the Norwegian one. So good content and fantastic presentation by Roy Johansen (National team coach) and his colleague from Olympic coaching team.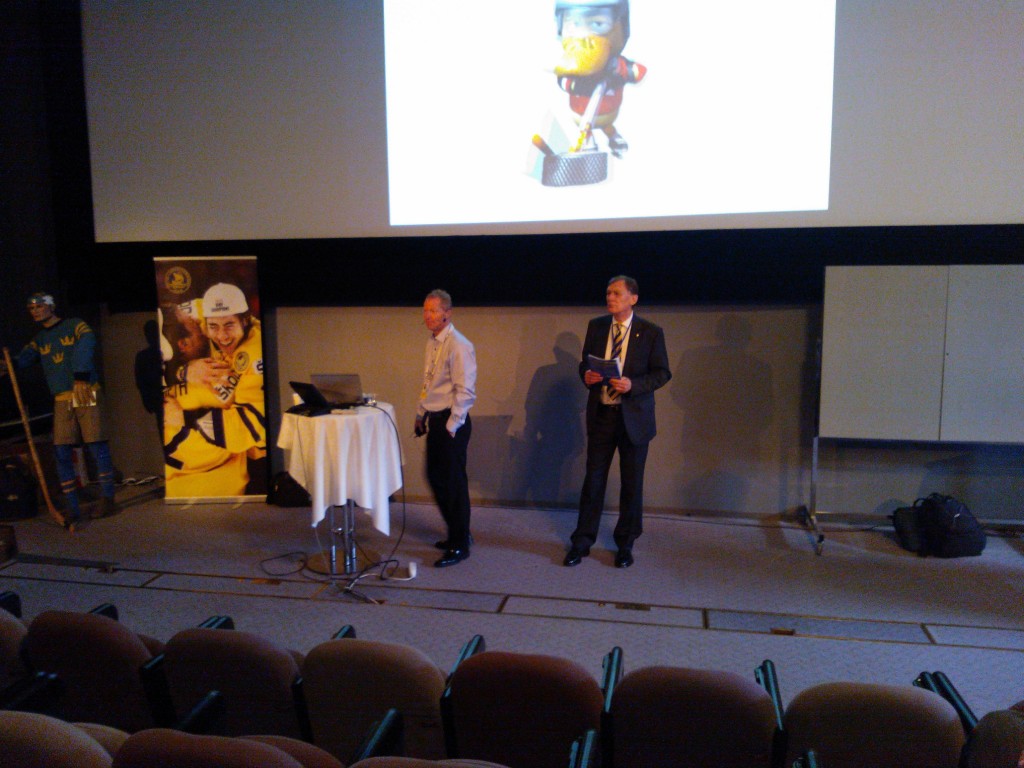 Roy Johansen to the left
Norway started their development by thinking of, what are the best teams / nations doing? What does the best hockey (floorball) player do, what skills do they have, and what skills are they masters of?
Then they continued with working with their own team identity, who are we? What can we be best in? What can we control? Can we chase the other team all over the rink?
As an output from this, Team Norway could get some answers and identify areas to focus on. The key area was the answer to the questions, What can we be best in? What can we control? We can be physically prepared.
Therefore they
– Created a physical training development stair, with defined levels of, what is world class.
– Started an "Ironman" competition for all players and teams, that is run before the season starts.
– Defined their way of playing hockey (floorball)
– Defined team values, or valuing words to describe wanted behavior within the team.
– Set goals short and long term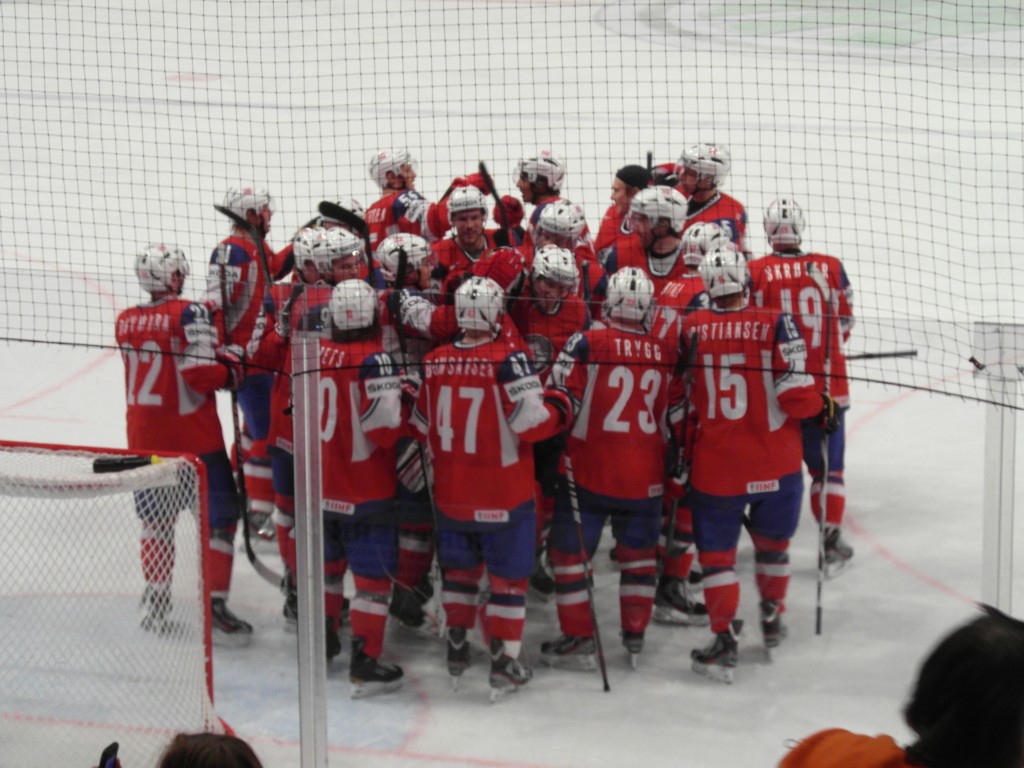 "Extreme goals – Requires extreme process"
/Team Norway
To be continued…