I will continue with the learnings from the coaching training, I attended during the World Championships in hockey. Next up Denmark…
Per Bäckman the head coach of Denmarks national hockey team and Esben Nedermark GM Danish National Hockey Team started their presentation, with talking about how small sport hockey is in Denmark.
Danish hockey has:
– 4400 registered players
– 16 teams
– 24 indoor rinks
While there are:
– 5000 hockey officials/referees in Toronto
– 296818 licensed football players in Denmark
– 5800 badminton players in Denmark
and 6000 Floorball players : )
Still Denmark is in the highest division in hockey, I will altough also talk about Norway, they have done an impressive work, with small resources!
What have Denmark done then?
One of the focus areas have been to have short and quick attacks, if you have not scored after 15 seconds you can give the ball (puck) to the other team, like the Norwegian national football team manager "Drillo" Olsen once said.
The Danish team have also been working with tactic and the discipline to stick to it, teambuilding, social environment and technical skills (opposite to Norway). What they are not good in regarding the national team coaches, is the physical part, they are too weak. The hard practicing culture is not there…
About the future…
Regarding the future for Danish hockey, Per Bäckman was quite negative, "we are at the top now, we will not get better, and we will not get more players or rinks, we need to take care of what we have now and try to maintain that."
Wrong attitude…
In my mind totally wrong attitude, you will always need development and try to recruit new players and develop the game, players and teams, the same goes for floorball. When you think you can not develop or are satisfied, you will start to roll down the hill you are climbing and be eliminated in the end!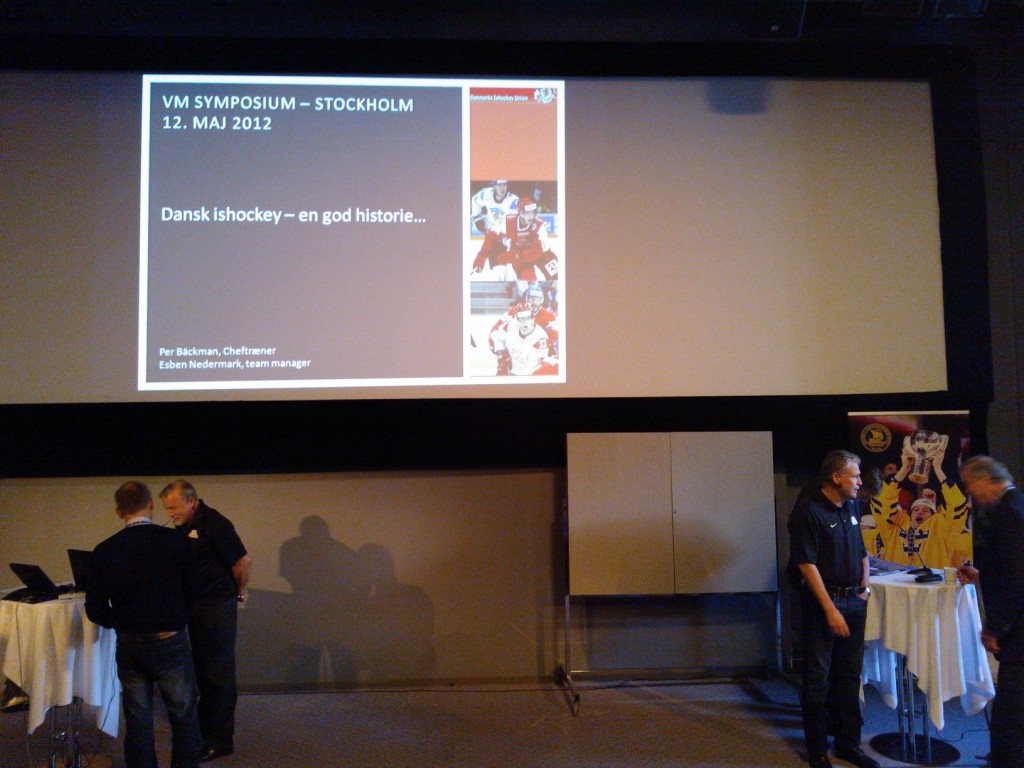 Danish Hockey a good story (name of the presentation) – They have done a good work, but it will not last for so long, with the attitude I have described above…
"You have totally different view on game system and tactics than Sweden?"
"Yes, I can not understand, why you would chase another players on the ice for 60 minutes" /Per Bäckman