Floorball practice and drill books, fully loaded with floorball drills, exercises and practices for all needs. Each floorball drill is clearly drawn and has an explanation in English. In the book Floorball Practices and Drills you will find separate chapters for floorball off season and physical training, as well as for teambuilding exercises for floorball. Buy below from the printing company or at Amazon, Alibris or other online bookstores.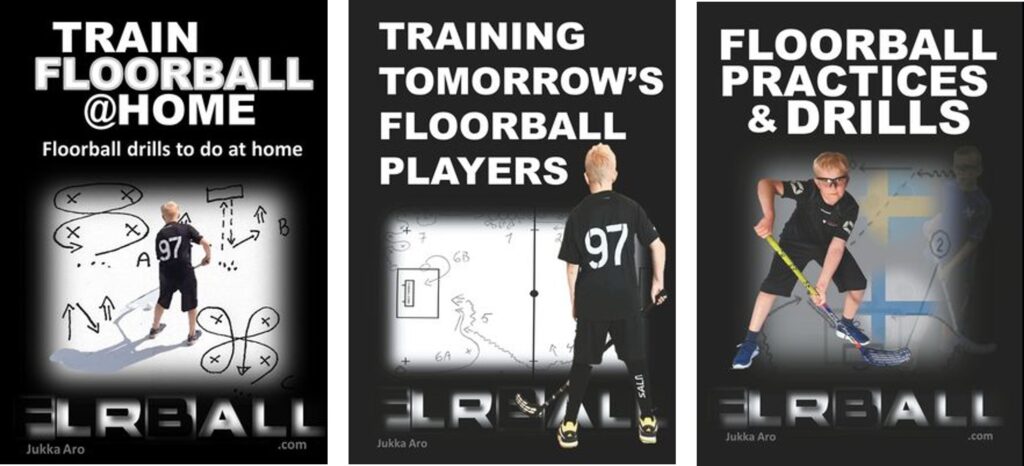 Buy the floorball books from online bookstores like Amazon, Wallmart, Alibris, AbeBooks, Bokus, Bookshop, BoD etc. or search through Google
Training Tomorrow's Floorball Players will as it sounds take you to the next level in your floorball thinking, training and of course the floorball drills you find to your floorball practices. Buy the floorball book below from the printing company, through AMAZON >> or ALIBRIS >>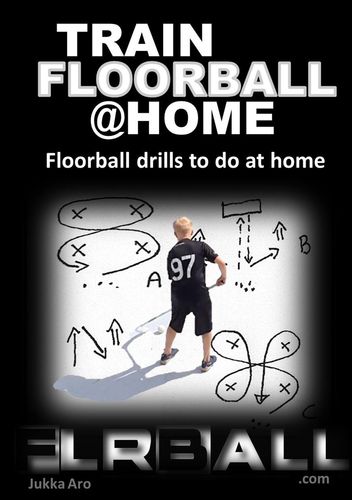 Train Floorball at Home – Are you motivated to practice extra and want to learn more, and know what and how to practice floorball at home? In that case, in this book you will get training tips, drills for shooting, skill drills, but also physical exercises and coordination training you can perform at home. Parts of the content: What is required to succeed in floorball? – Shooting drills – Shooting drills with obstacles – Skill tracks – Stickhandling and fakes on a small surface – Drills with a ball passer – Skill drills with jumps and steps – Odd shots, fakes and other training tips – Physical and coordination training at home. Buy below from the printing company or at Amazon, Alibris or other online bookstores.
Floorball Training – Practices and Drills (Printed Books and eBook)
High Quality Floorball coaching books to "spice up" your Floorball Practice, Drills and Leadership with!
The Floorball books are also available in eBook format and in many online bookstores, like Amazon. Type the Floorball book title in Google to get proposals for other online purchase options. Enjoy the Floorball Drills!
Buy the floorball books from online bookstores like Amazon, Wallmart, Alibris, AbeBooks, Bokus, Bookshop, BoD etc. or search through Google